Comcast Business offers its third annual competition for entrepreneurs, startups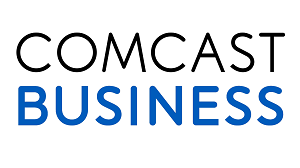 Comcast Business is seeking entries for its Innovations 4 Entrepreneurs (I4E) competition.
Comcast Business is accepting entries from the nation's most innovative entrepreneurs and startups for its third annual Innovations 4 Entrepreneurs (I4E) competition.
Current and aspiring business owners who enter the competition have a chance to win up to $30,000 plus a day of mentoring by a team of business experts. Entrants are each asked to submit a 250-word essay detailing how technology can enhance their business. Entries are due March 12.
"Winning the competition has helped Noggin Builders tremendously; we've been able to purchase and incorporate innovative new technologies that our children actually use in class, including robots they can build and program," Amy Torf, owner and founder of Northbrook-based Noggin Builders, one of last year's winners, said. Noggin Builders provides children with fun, hands-on activities designed to help them develop problem-solving skills.
Two winners - one startup and one entrepreneur - will be selected in each of the 15 Comcast Business regions. The regional winners will be awarded $10,000. Six grand prize winners will be selected from among the regional winners with each earning an additional $20,000. Regional winners will be announced April 25 and the grand prize winners will be announced June 6.
"Startup businesses and entrepreneurs play a key role in developing our economy and creating new jobs across the country, and technology can play an important part in helping them turn business goals into reality," Denice Hasty, senior vice president of product management and marketing at Comcast Business, said. "We have seen amazing ideas and examples of innovation from past I4E winners and participants, and we look forward to bringing opportunity to more innovative startups and entrepreneurs this year."
More News