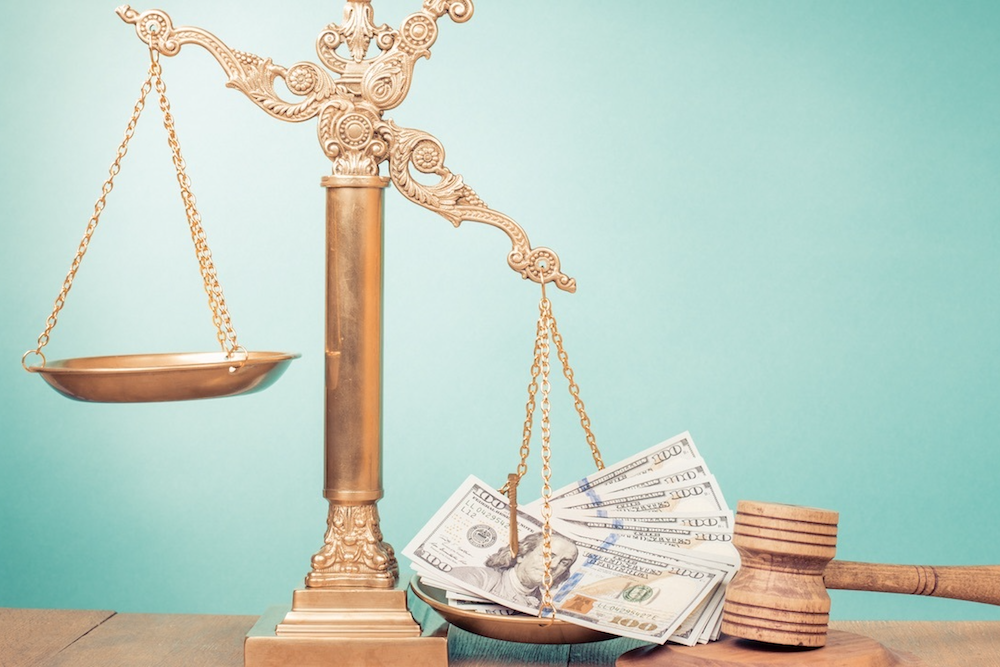 Parties to lawsuits in Illinois are unwittingly subsidizing the legal representation of illegal aliens, including criminal aliens in deportation cases.
Through funds known as Interest on Lawyers Trust Accounts, or IOLTAs, the interest on client money in some attorney escrow accounts is not paid to the client; instead, it goes to a fund controlled by members of the Illinois Bar Association and is used to fund legal assistance organizations of its choosing.
In addition to interest revenue, Illinois' IOLTA, the Lawyers Trust Fund of Illinois (LTFI), receives $95 from each of the state's lawyers via annual registration fees.
Of its approximately $9,400,000 in 2016 revenue, about $2,400,000 was earned from interest on these trust funds. For the fiscal year 2017 alone, the LTFI will grant $8,100,000 to 36 legal aid organizations, including $737,000 to those specializing in immigration.
One organization partly funded by this program, The Immigration Project located in Normal, recently received $145,000 from LTFI. It provided services to approximately 6,000 illegal aliens last year, according to Co-Founder Christina Deutsch.
"We serve 68 counties, helping clients in every area of immigration such as DACA," she said.
The controversial Deferred Action for Childhood Arrivals (DACA) program was created by executive order under the Obama administration.
Low-income defendants in criminal cases are, by law, granted free representation by court-appointed lawyers. However, low-income parties to civil cases such as eviction, deportation and wage disputes are not automatically eligible for government-funded representation.
To address this situation, in 1981, state bar associations created programs where interest on client money in many attorney trust accounts is collected by banks and paid to IOLTAs. The fund, in turn, provides grants to community-based legal clinics and law firms.
Immigration, especially illegal immigration, was a controversial issue in the 2016 presidential election. Of particular controversy were so-called "sanctuary cities," municipalities that refuse to cooperate with federal authorities by detaining or reporting criminal illegal aliens to U.S. Immigration and Custom Enforcement (ICE).
Of the nine officers and board members at LTFI, seven are contributors to candidates of the Democratic Party, which opposes the increased immigration enforcement measures advanced by the Trump administration. Objectors to amnesty for illegal aliens and sanctuary cities may be unknowingly supporting the very policies they oppose.
"It's about clients, not causes: we don't take policy positions," Executive Director Mark Marquardt said. "Our lawyers deal with a whole range of socioeconomic issues."
The Chicago-based National Immigrant Justice Center (NIJC) received the largest grant among immigration law firms, $485,000. NIJC serves illegal immigrants with a variety of immigration services, including contesting deportation proceedings. It takes a more partisan tone than LTFI.
In a statement following President Donald Trump's recent executive orders, NIJC Executive Director Mary Meg McCarthy stated that "NIJC will challenge these unlawful policies in federal court and work with partners to fight their implementation."
Other grant recipients include the DePaul University Asylum & Immigration for $72,000, Northern Illinois Justice for Our Neighbors for $15,000 and World Relief DuPage/Aurora for $20,000.
The end recipients of these funds are not disclosed to clients when they place funds in escrow; they could even be indirectly subsidizing the other party in their own lawsuits.
While most lawyers disclose this practice to their clients, they have no obligation to disclose the end recipient of these funds. Requiring lawyers to do so would be too cumbersome, Marquardt said.
"That would mean everyone would have to change their retainer agreements every time we made a grant," he said. "The grants can be found on our website."
In some states, IOLTA funds are used to fund class action suits against the government and large corporations. In California, its trust fund subsidized suits against large retailers who sued Walmart and Costco over their employment practices.
The NIJC participated in a successful class action suit against the federal government to extend the time period asylum seekers have to seek a hearing that determines their status.