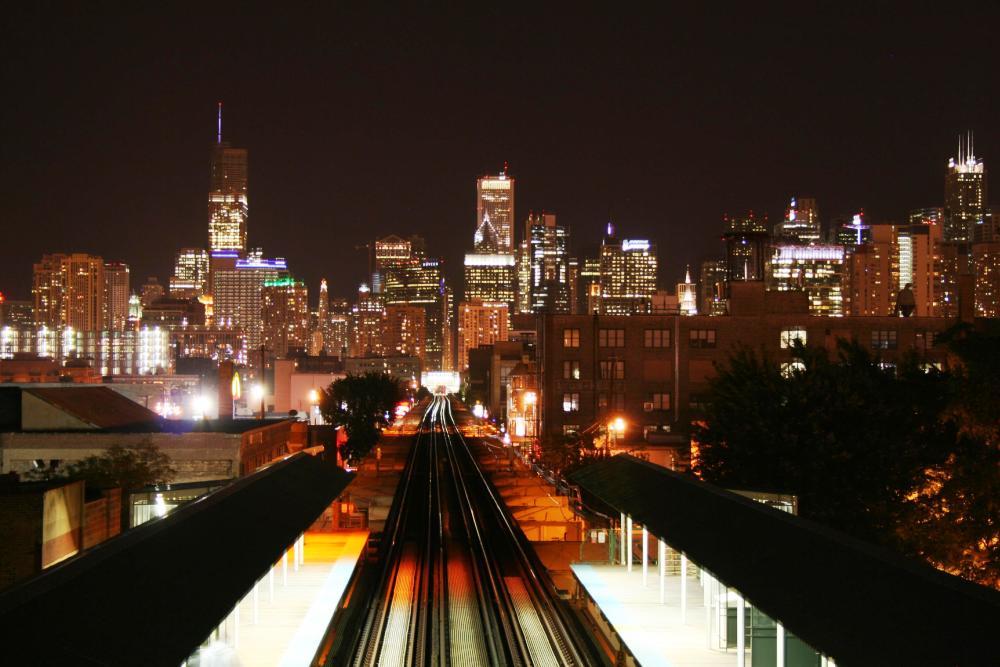 From June 1-7, major buildings of the Chicago skyline will glow green for National Safety Month. Contributed
Iconic buildings in Chicago are lit up green this week as their owners observe National Safety Month. The National Safety Council (NSC) applauded the Building Owners and Managers Association of Chicago (BOMA) this week for approving its lighting request.
The request stemmed from the rise in preventable deaths, including car crashes, falls, fatigue, workplace violence and poisonings. Poisonings, which have risen with the increase in opioid deaths, are currently the leading cause of death in Illinois.
"Our 'Sweet Home Chicago' is literally lighting the way for safety," NSC President and CEO Deborah A.P. Hersman said. "There is nothing more important than keeping each other safe, and we are proud that our hometown is leading that charge."
Buildings participating in the BOMA Building Lighting Partner Program include Blue Cross and Blue Shield of Illinois, Prudential Plaza and The Wrigley Building. The initiative encourages properties to light up the skyline for a variety of worthy causes, both civic and philanthropic. Other building owners are encouraged to participate in the week-long observance.
The time frame for the National Safety Month lighting is June 1-7. Building owners are also encouraged to add "Be Safe" to their lighting displays. This year's overall theme for National Safety Month is "Keep Each Other Safe."