Randy Nehrt is convinced the masses stand to emerge as the biggest winners in the state's ongoing 5G wireless debate.
"We've had studies finding that full 5G deployment will lead to more than 90,000 jobs and $8 billion in investment, all while meeting the growing demands of internet users who want faster service," Nehrt, president of the Illinois Telecommunications Association, told Illinois Business Daily. "It's important that we keep up with advancements of other states, and this puts Illinois on pace in keeping up with the latest in technology."
Senate Bill 1451 has already passed through both chambers of the state Legislature and could soon land on the desk of Gov. Bruce Rauner, allowing wireless companies to attach 5G wireless antennas to poles across the state that could operate at speeds 100 times faster than cellular connections and 10 times faster than the most hyper-speed home broadband services, all without the city getting much in the way of compensation.
That proposed arrangement has grown the ire of municipalities officials, who are now actively pushing against legislation as currently outlined.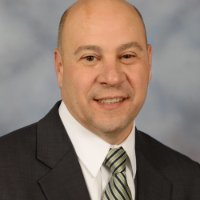 Randy Nehrt
"Municipalities in some cases prefer absolute local control," Nehrt said. "This legislation doesn't have an effect on municipalities' ability to control what they control. You're just trying to find the right balance. There have been extensive negotiations that have really helped to move this along."
Still, nothing has crossed the finish line, and this isn't the first time 5G wireless advocates have been met with such resistance.
In Ohio, 17 cities recently filed suit to stop 5G towers from popping up across the state.
Nehrt is hoping for a different trajectory here in Illinois.
"Obviously, our industry finds this legislation very important," he said.
"The parties will keep working out the issues. The hope is things will happen quickly, and that we will move forward and the governor will actually sign this into law."