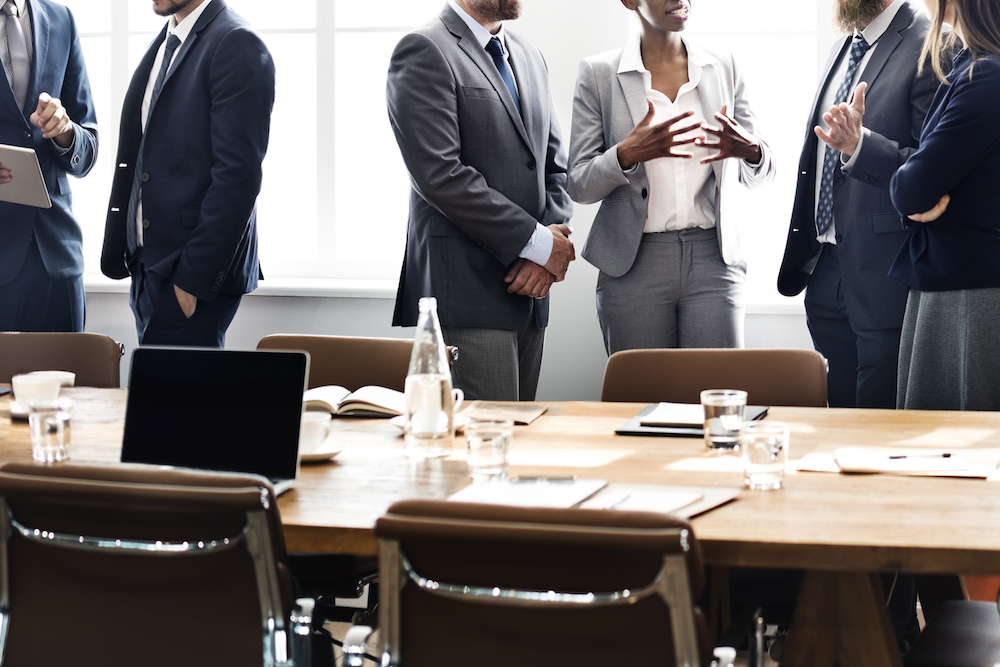 Elmhurst Chamber of Commerce recently issued the following announcement.
Thanks to all you members who by phone, e-mail, mail or in person offered your congratulations on yours truly's most-humbling selection as one of only 15 C-Suite of the Year Award honorees for 2018 as chosen by the Daily Herald Business Ledger.
This award comes only two months after the Daily Herald Business Ledger honored our Chamber as one of only 26 Annual Awards for Business Excellence for 2018 recipients and the only winner in the Business Organization/Economic Development category.
While I am honored to be the "face" of our Chamber, credit for this individual award really speaks to the efforts of a hard-working staff (overworked really), 50-some dedicated volunteers serving on our Board of Directors, Standing Committees and Ambassadors, and a supportive membership at large at nearly 600 strong.
Awards will be presented at a Recognition Reception and Award Presentation held at Northern Illinois University's Naperville campus (1120 East Diehl Road) on Thursday, July 26, from 4:30 to 7:30 p.m.
Changing of the Guard
Our Chamber has two staffing changes occurring this month, with the hiring of a new Office Manager and the resignation of the Director of Member Services.
Our new Office Manager is Elmhurst resident Kim Kurcek, whose background includes 18 years as Office Manager for her parent's Chicago-based construction company. She was active in the Parent Teacher Associations at both Sandburg Middle School and York Community High School while her four children attend public school here.
Tessa Zemgulys has resigned to concentrate on expansion of an auto-related business venture that has been growing since she started it last January. She started interning at our Chamber as non-traditional student at Elmhurst College via the Illinois Board of Higher Education's (IBHE) JOBPATH Program, worked full-time as my Executive Assistant following her graduation and became Director of Member Services in 2016.
We wish Tessa the best in her new endeavor and welcome Kim to our Chamber family.
Elmhurst-Opoly
While not yet stcoked in stores, Elmhurst-Opoly is already available to the public for purchase online for only $25 (retail sales tax included) and also will be sold at select retail and business locations (to be announced) while quantities last. In May, more than 75 games were pre-purchased via our Chamber's website.
Elmhurst-Opoly is designed to provide residents and visitors an entertaining and affordable way to enjoy our community for the next 100 years, so buy yours today!!!
Capital Campaign Countdown
With only six months left in our Chamber's 100th Anniversary year, now is the perfect time for you or your member business/organization to contribute to our $250,000 Centennial Celebration Capital Campaign—especially with Treasurer Ralph Pechanio offering to match up to $25,000 in gifts to his endowment fund at Elmhurst College.
Look for our informational letter with donor form in both your e-mail and mail in July.
Featuring the $150,000 Ralph P. Pechanio Student Internship Fund at EC and $100,000 Second Century Fund (including $50,000 for development a public Civic Hall of Fame Memorial)—our Capital Campaign is at 78 percent of goal with $193,917 in gifts, pledges and earnings.
The Pechanio Endowment Fund is at 93 percent of goal ($138,790), including earnings for Fiscal Year 2017 and FY 2018 Year-To-Date, while the Second Century Fund is at 55 percent of goal ($55,127), which includes the $50,000 unrestricted fund at 87 percent ($43,655) and the Civic HOF fund at 21 percent ($10,600).
Elmhurst Cycling Classic
With Gift-In-Kind Sponsorship from our Chamber, the Sixth Annual Superior Ambulance Elmhurst Cycling Classic, organized by the DuPage Cycling Foundation, will return to the streets around Elmhurst College's campus on Friday, July 27, from 11 a.m. to 10 p.m.
Happy Anniversaries
Eight members are celebrating milestone Chamber anniversaries in July, as follows: 40 years—Elmhurst Artists' Guild ; 10 years—Affiliated Agencies, LifeSource, Chicago's Blood Center and Richard M. Blass & Associates; and 5 years—CR Embroidery and Elm Chiropractic.
New Members
The Chamber welcomed four new members in June as follows: CIBC, Cottage Hill Station, Crown River Partners and UPS Store – City Centre.
Reactivated Members
Body & Soul Spa Retreat, Immanuel Lutheran Church & School, J.C. Licht Company and US Bank (York Street branch) reactivated as members and Guaranteed Rate – John Noldan was reactivated after erroneously being listed among the May dropped members.
No Longer Members
The Chamber said goodbye to the following three members in June: DayOne PACT. Real Estate Sales & Investment Group and Keller Williams Premier Properties (Craig Sebert).
Original source can be found here.