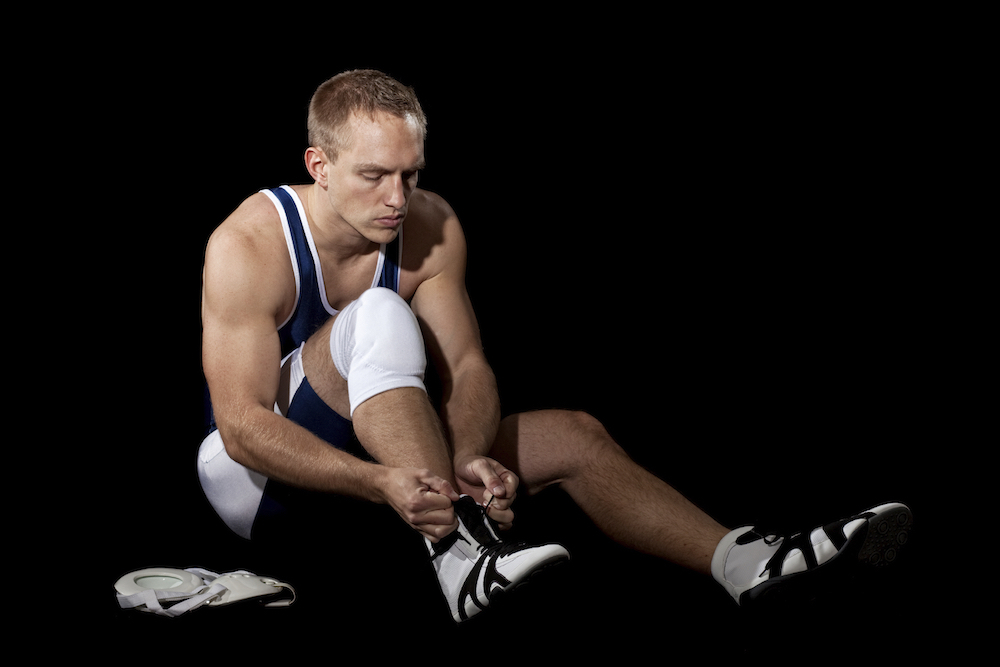 Northwestern University spends $40,057 per player on student aid for its sports team athletes -- the highest rate among Illinois colleges -- according to an Illinois Business Daily analysis of U.S. Department of Education data.
In comparison, the University of Illinois at Urbana-Champaign had the second-highest athletic aid rate for its teams ($20,985 per player), followed by DePaul University ($20,333 per player).
In total, Northwestern spent $19.1 million on athletic aid for its 478 student athletes in 2016.
In Illinois, the 70 colleges with sports teams spent a total of more than $140.1 million on athletic student aid.
The U.S. Department of Education Office of Postsecondary Education compiles athletics data annually from more than 2,000 schools receiving federal financial aid. The Illinois Business Daily analysis was based on those numbers.
More than 1,300 of those schools provide student aid to players on sports teams. In all, they spent more than $3.88 billion in 2016 on aid for 425,849 players.
Total athletic student aid among Illinois colleges
School
Division
Undergraduate Enrollment
Total Athletic Student Aid
Total

Team Participation

Athletic Student Aid Per Athlete
Northwestern University
NCAA Division I-FBS
8,249
$19,147,191
478
$40,057
University of Illinois at Urbana-Champaign
NCAA Division I-FBS
32,126
$12,506,785
596
$20,985
DePaul University
NCAA Division I without football
13,126
$6,221,958
306
$20,333
Northern Illinois University
NCAA Division I-FBS
12,323
$7,757,914
458
$16,939
Chicago State University
NCAA Division I without football
1,464
$2,020,597
141
$14,330
Loyola University Chicago
NCAA Division I without football
10,261
$4,580,111
327
$14,006
Southern Illinois University-Carbondale
NCAA Division I-FCS
10,509
$6,065,556
458
$13,244
Bradley University
NCAA Division I without football
4,278
$4,215,831
330
$12,775
University of Illinois at Chicago
NCAA Division I without football
16,408
$4,912,655
405
$12,130
Trinity International

University-Illinois

NAIA Division I
631
$2,504,074
225
$11,129
Illinois State University
NCAA Division I-FCS
17,420
$6,249,539
589
$10,610
Southwestern Illinois

College

NJCAA Division I
3,860
$1,268,620
136
$9,328
Southern Illinois University-Edwardsville
NCAA Division I without football
9,883
$2,528,010
297
$8,512
Robert Morris University Illinois
NAIA Division II
2,253
$9,090,764
1,089
$8,348
Kankakee Community

College

NJCAA Division II
1,064
$789,768
101
$7,819
Saint Xavier University
NAIA Division II
2,599
$2,708,814
348
$7,784
Western Illinois University
NCAA Division I-FCS
7,482
$3,648,799
469
$7,780
University of St Francis
NAIA Division II
1,320
$4,144,690
548
$7,563
Judson University
NAIA Division I
786
$2,323,488
311
$7,471
Lewis University
NCAA Division II without football
3,741
$3,572,390
507
$7,046
Quincy University
NCAA Division II with football
1,035
$3,338,070
481
$6,940
Lake Land College
NJCAA Division I
2,261
$592,688
89
$6,659
Eastern Illinois University
NCAA Division I-FCS
5,117
$3,660,782
567
$6,456
Lincoln College
NJCAA Division III
727
$1,904,489
298
$6,391
McKendree University
NCAA Division II with football
1,820
$4,929,848
780
$6,320
Danville Area Community College
NJCAA Division II
973
$441,717
77
$5,737
Olivet Nazarene University
NAIA Division II
3,019
$4,525,982
798
$5,672
John A Logan College
NJCAA Division I
1,899
$543,541
102
$5,329
University of Illinois at Springfield
NCAA Division II without football
1,896
$1,545,073
291
$5,310
Trinity Christian College
NAIA Division II
903
$1,564,398
300
$5,215
Wabash Valley College
NJCAA Division I
464
$434,634
87
$4,996
Rend Lake College
NJCAA Division I
1,135
$549,376
111
$4,949
Heartland Community

College

NJCAA Division II
2,107
$459,812
99
$4,645
Frontier Community College
NJCAA Division I
257
$239,709
53
$4,523
Kaskaskia College
NJCAA Division I
1,233
$559,778
137
$4,086
Southeastern Illinois College
NJCAA Division I
457
$275,162
70
$3,931
Lincoln Trail College
NJCAA Division I
386
$396,934
105
$3,780
Illinois Central College
NJCAA Division II
3,082
$571,313
153
$3,734
South Suburban College
NJCAA Division II
1,328
$483,499
132
$3,663
Governors State University
NAIA Division II
1,923
$249,663
69
$3,618
Lincoln Land Community College
NJCAA Division II
2,269
$378,286
107
$3,535
John Wood Community College
NJCAA Division II
965
$230,810
66
$3,497
Shawnee Community

College

NJCAA Division I
739
$235,046
70
$3,358
Lewis and Clark Community College
NJCAA Division I
1,731
$463,200
146
$3,173
Olney Central College
NJCAA Division I
479
$253,906
90
$2,821
Sauk Valley Community College
NJCAA Division I
792
$271,792
98
$2,773
City Colleges of Chicago-Wilbur Wright College
NJCAA Division II
3,149
$66,165
24
$2,757
City Colleges of Chicago-Kennedy-King College
NJCAA Division I
1,570
$112,192
41
$2,736
City Colleges of Chicago-Olive-Harvey College
NJCAA Division II
781
$98,086
36
$2,725
Carl Sandburg College
NJCAA Division II
929
$365,080
135
$2,704
Black Hawk College
NJCAA Division II
1,909
$239,805
90
$2,665
Prairie State College
NJCAA Division II
1,400
$272,231
107
$2,544
Parkland College
NJCAA Division II
2,978
$378,840
155
$2,444
City Colleges of Chicago-Malcolm X College
NJCAA Division I
2,420
$137,516
61
$2,254
Lincoln Christian University
NAIA Division II
357
$167,577
86
$1,949
Roosevelt University
NAIA Division II
2,250
$386,419
209
$1,849
Highland Community

College

NJCAA Division I
823
$157,817
99
$1,594
City Colleges of Chicago-Harry S Truman College
NJCAA Division I
1,599
$75,980
52
$1,461
Kishwaukee College
NJCAA Division II
1,570
$65,424
50
$1,308
Moraine Valley Community College
NJCAA Division II
6,186
$218,468
173
$1,263
City Colleges of Chicago-Richard J Daley College
NJCAA Division I
1,901
$40,845
34
$1,201
Benedictine University
NCAA Division III

with football

2,687
$898,138
748
$1,201
College of Lake County
NJCAA Division II
3,808
$148,829
125
$1,191
Triton College
Other
3,107
$223,740
197
$1,136
Spoon River College
NJCAA Division II
727
$48,498
43
$1,128
McHenry County College
NJCAA Division II
1,944
$129,688
115
$1,128
Morton College
NJCAA Division II
1,253
$137,140
129
$1,063
Oakton Community College
NJCAA Division II
2,596
$141,796
158
$897
Waubonsee Community College
NJCAA Division II
3,101
$123,961
147
$843
Illinois Valley Community College
NJCAA Division II
1,256
$111,137
132
$842
Source: U.S. Department of Education Office of Postsecondary Education