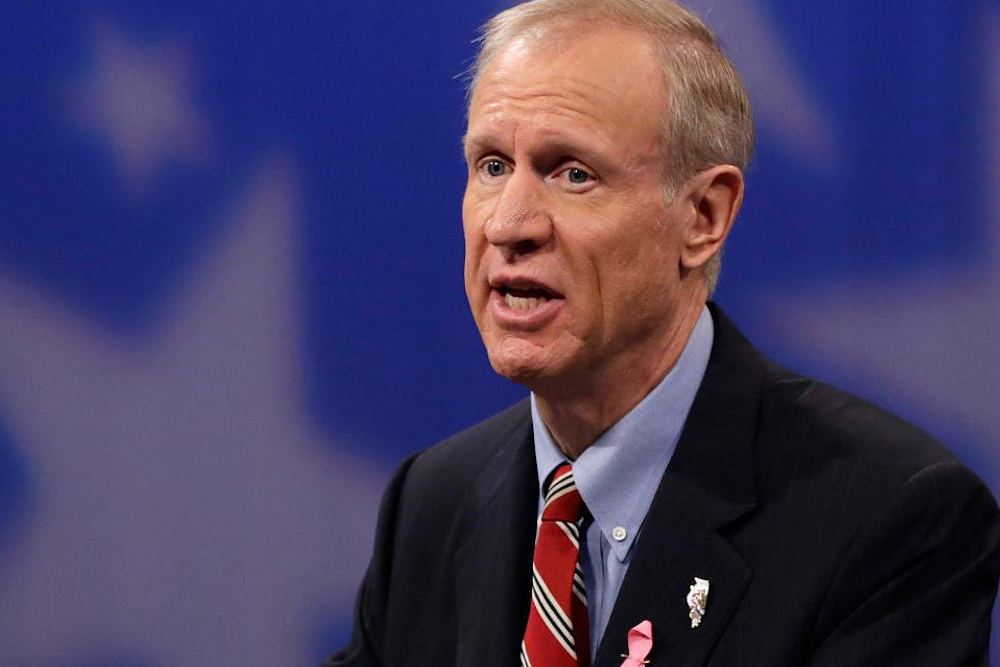 Gov. Bruce Rauner brucerauner.com
Illinois will now permit growing cannabis for use in non-drug products like paper and fabrics, biodegradable plastics, health food and construction supplies.
The decision by Gov. Bruce Rauner to sign the Industrial Hemp Act (Senate Bill 2298) means that the state joins others like Kentucky and Tennessee in developing a hemp industry.
"Legalizing the farming of industrial hemp just makes good sense," Rauner said in a statement. "Roughly 38 states — including our neighbors in Wisconsin, Kentucky, Indiana, Missouri and Tennessee — have allowed or are considering allowing cultivation of this crop for commercial, research or pilot programs. Our farmers should have this option as well. This new state licensure program begins that process."
The Department of Agriculture will grant licenses to grow hemp and will establish rules for THC-level testing of industrial hemp crops.

Sen. Dale Fowler Courtesy of ilga.gov/
The Illinois Farm Bureau said it was happy about the news.
"Illinois Farm Bureau policy, developed by our grassroots members, has long supported the production, processing, and utilization of industrial hemp," Illinois Farm Bureau President Richard Guebert Jr. said in a statement. "Illinois farmers will now have new opportunities to diversify their farms by growing this versatile crop."
Rauner also signed a bill that will ease weight-limit restrictions during harvest time, which will benefit farmers and agricultural product haulers. It was a move those in the industry welcomed, according to the statement.
"This legislation was the direct result of feedback from the agricultural and trucking communities in my district who voiced their growing frustration about the restrictions placed on axle weights," Sen. Dale Fowler (R-Harrisburg) said. "Under current limitations, our in-state businesses were being unnecessarily restricted and unable to compete with our neighboring states."
House Bill 5749 allows haulers to apply for a permit to exceed weight limits by up to 10 percent from the Illinois Department of Transportation and local authorities. The permits will cost up to $1,000 and the fees will go to the State Construction Account Fund.