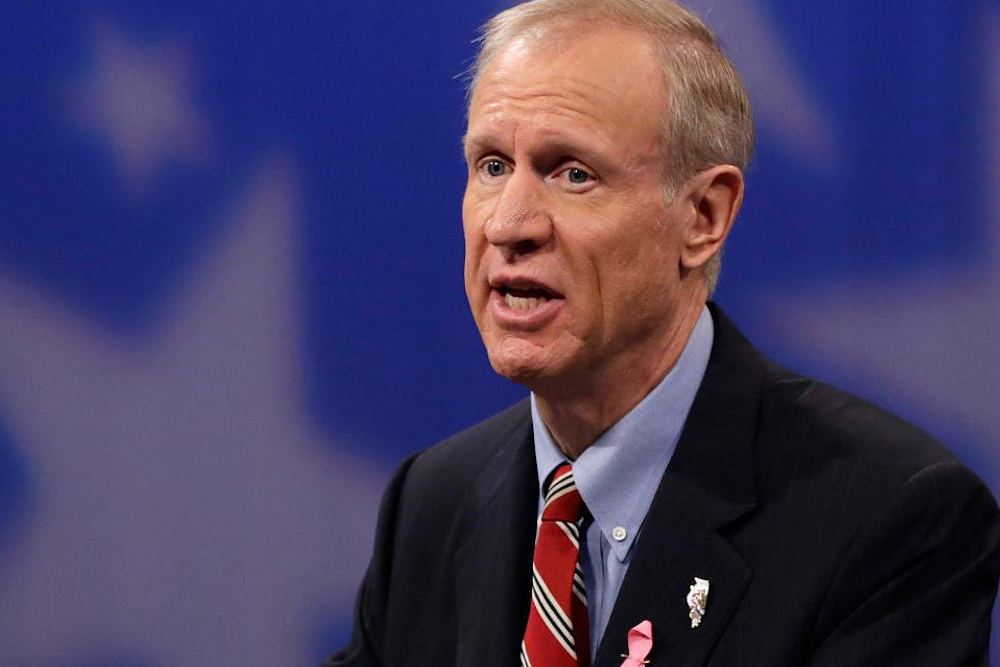 Gov. Bruce Rauner brucerauner.com
Gov. Bruce Rauner recently declared a harvest emergency for Illinois to help the state's farmers and crop haulers better compete with surrounding states by easing weight limits for haulers with a free permit.
"We have heard from Illinois' trucking industry and from farmers who are operating on thin profit margins in today's agricultural climate," Rauner said in a statement. "Today's harvest emergency declaration recognizes that the weight-restriction structure in place in Illinois put our farmers and truckers at a disadvantage."
The emergency declaration will remain in effect until Dec. 31 and will enable crop haulers to seek free Illinois Department of Transportation permits to exceed legal maximum gross vehicle and gross axle weight limits.
The declaration will help farmers get their crops to market more quickly and make Illinois more competitive with states like Kentucky, Missouri and Wisconsin, which automatically ease highway weight limits during harvest time, the statement said.

Richard Guebert Jr. farmillinois.org
Richard Guebert Jr., president of the Illinois Farm Bureau, believes the governor's action will benefit farmers for many reasons.
"This declaration opens the door for increased efficiencies for farmers and truck drivers hauling agricultural commodities and will help offset any uncontrollable effects of weather and commodity markets, allowing farmers the freedom to move what is projected to be a record-breaking crop," he said.