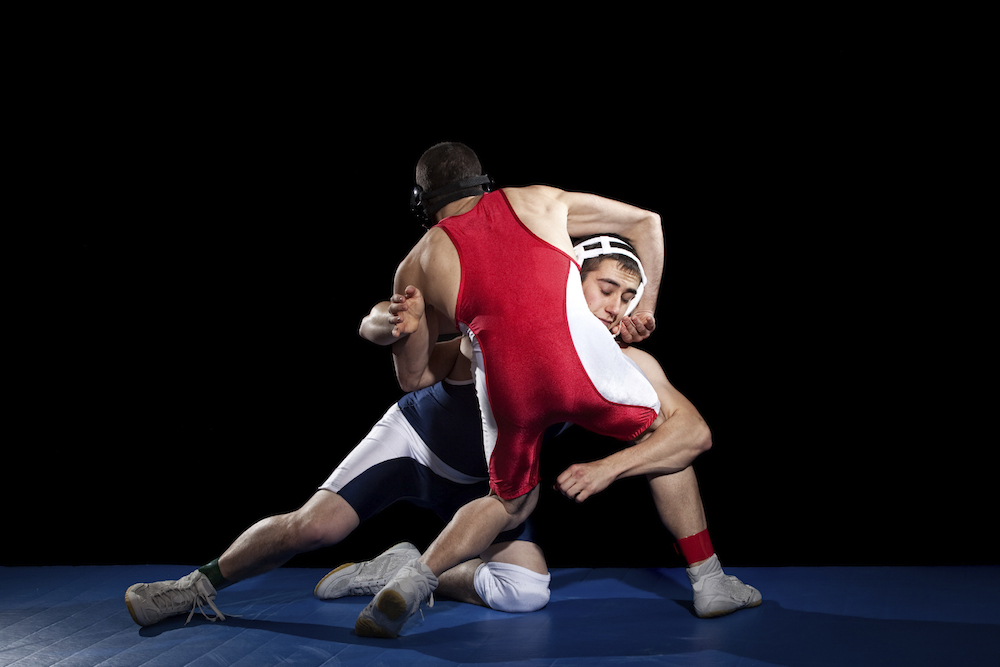 Benedictine University ranked No. 1 for student volleyball participation in the state, according to a Watchdog analysis of college sports participation.
The U.S. Department of Education Office of Postsecondary Education collects athletics data annually from all institutions with intercollegiate athletics programs that receive funding through federal financial aid programs. Data for 2016 – the latest year available – includes more than 2,000 schools nationwide.
Benedictine University's volleyball team consisted of 77 members, the highest student popularity number in Illinois.
In all, there are 1,591 students playing on 83 college and university volleyball teams in the state.
College volleyball participation rankings
Rank
School
Division
Total Undergraduates
Volleyball Total Participation
1
Benedictine University
NCAA Division III with football
2,687
77
2
Robert Morris University Illinois
NAIA Division II
2,253
62
3
North Central College
NCAA Division III with football
2,534
54
4
McKendree University
NCAA Division II with football
1,820
46
5
Quincy University
NCAA Division II with football
1,035
45
6
Dominican University
NCAA Division III without football
2,101
44
7
Lewis University
NCAA Division II without football
3,741
38
8
Loyola University Chicago
NCAA Division I without football
10,261
36
9
Trinity Christian College
NAIA Division II
903
34
10
Millikin University
NCAA Division III with football
1,796
33
11
Greenville College
NCAA Division III with football
913
32
12
Saint Xavier University
NAIA Division II
2,599
31
13
Augustana College
NCAA Division III with football
2,514
30
14
Olivet Nazarene University
NAIA Division II
3,019
30
15
Aurora University
NCAA Division III with football
3,302
24
16
Illinois Wesleyan University
NCAA Division III with football
1,760
24
17
Illinois College
NCAA Division III with football
949
22
18
Illinois Institute of Technology
NCAA Division III without football
2,709
22
19
Elmhurst College
NCAA Division III with football
2,682
21
20
Eureka College
NCAA Division III with football
644
21
21
MacMurray College
NCAA Division III with football
531
21
22
North Park University
NCAA Division III with football
1,884
20
23
University of Illinois at Urbana-Champaign
NCAA Division I-FBS
32,126
20
24
Northwestern University
NCAA Division I-FBS
8,249
19
25
Western Illinois University
NCAA Division I-FCS
7,482
19
26
Bradley University
NCAA Division I without football
4,278
18
27
Parkland College
NJCAA Division II
2,978
18
28
Roosevelt University
NAIA Division II
2,250
18
29
University of Illinois at Springfield
NCAA Division II without football
1,896
18
30
Carl Sandburg College
NJCAA Division II
929
17
31
Monmouth College
NCAA Division III with football
1,124
17
32
Southern Illinois University-

Carbondale

NCAA Division I-FCS
10,509
17
33
University of Illinois at Chicago
NCAA Division I without football
16,408
17
34
DePaul University
NCAA Division I without football
13,126
16
35
Judson University
NAIA Division I
786
16
36
Lincoln Land Community College
NJCAA Division II
2,269
16
37
Southern Illinois University-

Edwardsville

NCAA Division I without football
9,883
16
38
University of St Francis
NAIA Division II
1,320
16
39
Chicago State University
NCAA Division I without football
1,464
15
40
Concordia University-Chicago
NCAA Division III with football
1,355
15
41
Eastern Illinois University
NCAA Division I-FCS
5,117
15
42
Lake Forest College
NCAA Division III with football
1,502
15
43
Northern Illinois University
NCAA Division I-FBS
12,323
15
44
Wheaton College
NCAA Division III with football
2,400
15
45
William Rainey Harper College
NJCAA Division III
4,331
15
46
Blackburn College
NCAA Division III without football
569
14
47
Frontier Community College
NJCAA Division I
257
14
48
Illinois Central College
NJCAA Division II
3,082
14
49
Illinois State University
NCAA Division I-FCS
17,420
14
50
Kankakee Community College
NJCAA Division II
1,064
14
51
Lincoln College
NJCAA Division III
727
14
52
Lincoln Trail College
NJCAA Division I
386
14
53
South Suburban College
NJCAA Division II
1,328
14
54
Kaskaskia College
NJCAA Division I
1,233
13
55
Lake Land College
NJCAA Division I
2,261
13
56
Lincoln Christian University
NAIA Division II
357
13
57
Moraine Valley Community College
NJCAA Division II
6,186
13
58
Rock Valley College
NJCAA Division III
2,999
13
59
Trinity International University-Illinois
NAIA Division I
631
13
60
Waubonsee Community College
NJCAA Division II
3,101
13
61
Black Hawk College
NJCAA Division II
1,909
12
62
John A Logan College
NJCAA Division I
1,899
12
63
Morton College
NJCAA Division II
1,253
12
64
Rend Lake College
NJCAA Division I
1,135
12
65
Sauk Valley Community College
NJCAA Division I
792
12
66
Triton College
Other
3,107
12
67
University of Chicago
NCAA Division III with football
5,956
12
68
Governors State University
NAIA Division II
1,923
11
69
Highland Community College
NJCAA Division I
823
11
70
Knox College
NCAA Division III with football
1,325
11
71
Oakton Community College
NJCAA Division II
2,596
11
72
Illinois Valley Community College
NJCAA Division II
1,256
10
73
Lewis and Clark Community College
NJCAA Division I
1,731
10
74
McHenry County College
NJCAA Division II
1,944
10
75
Moody Bible Institute
NCCAA Division II
2,275
10
76
Southwestern Illinois College
NJCAA Division I
3,860
10
77
City Colleges of Chicago-Malcolm X College
NJCAA Division I
2,420
9
78
College of Lake County
NJCAA Division II
3,808
9
79
Joliet Junior College
NJCAA Division III
4,988
9
80
Rockford University
NCAA Division III with football
909
9
81
College of DuPage
NJCAA Division III
6,335
8
82
Elgin Community College
NJCAA Division III
3,008
8
83
Prairie State College
NJCAA Division II
1,400
8
Source: U.S. Department of Education Office of Postsecondary Education