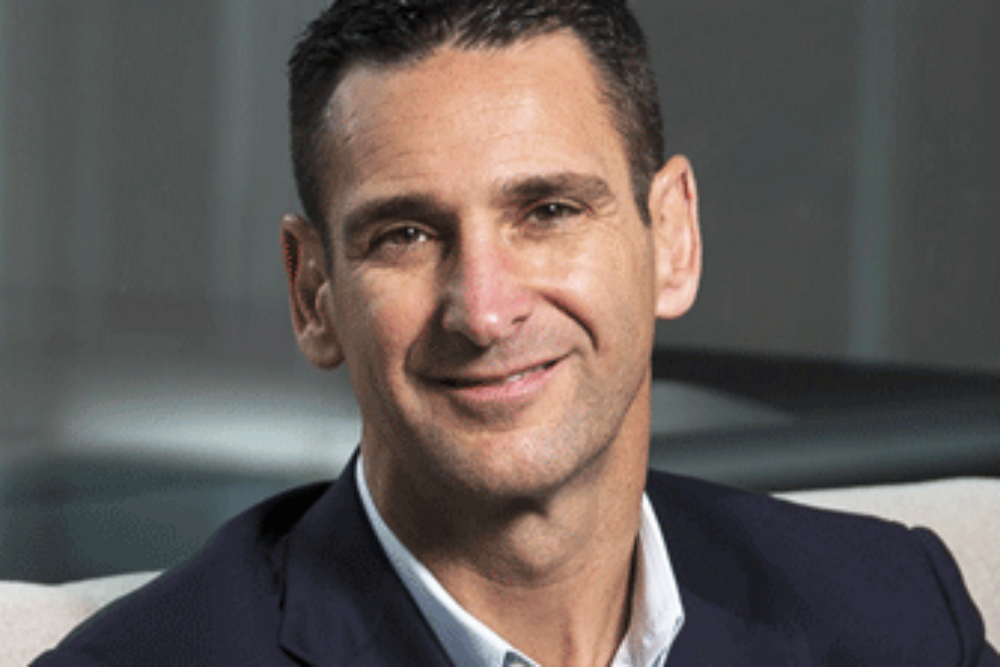 Jeff Aronin
As chairman and CEO of industry-leading Paragon Biosciences, Jeff Aronin is recognized as the face of a company that invests in and incubates high-growth biotechnology companies that bring important medicines to patients who might not have many other options.
With more than 25 years of experience in the industry, Aronin estimates that there are now more than 7,000 diseases with no FDA-approved treatments, leaving more than 30 million Americans with little relief from the rare diseases they all suffer from.
That's where Aronin and Paragon Biosciences come in. The company prides itself on launching bioscience companies that advance science and create therapies for severe, high-need medical conditions. Currently, the Chicago-based company is incubating six bioscience startups with one of the biggest goals being to help accelerate the pace of drug development for the potential medicines that they produce.
For Aronin, his career journey traces all the way back to his days as a pharmaceutical sales rep where he frequently had the chance to talk with doctors about the varying needs of their patients.
"I distinctly remember working with a physician who was treating a child suffering from serious, chronic epileptic seizures," he told Illinois Business Daily. "At the time, the medical standard of care for that patient's condition was surgery that would have removed part of the child's brain. The child's parents were frightened. I'm a parent; I would have been frightened too."
Aronin remembers the doctor prescribing the child a new medicine that proved successful in reducing the number of seizures.
"In that moment, I imagined how a career spent advancing biotechnology and pharmaceuticals could have a direct and meaningful impact on the lives of patients and families," he added. "Today, I would describe myself as a serial entrepreneur, with a focus on identifying and addressing unmet medical needs."
Through a new venture model, Paragon Biosciences helps launch various companies while working hard to help them maintain their own identity.
"We begin our opportunity identification process by considering severe medical conditions where current treatments are inadequate," Aronin said. "Then we explore whether our expertise and resources are best positioned to catalyze the development of an improved therapy that delivers value to all stakeholders: patients, clinicians, payers, and investors. When promising opportunities are identified, Paragon and its financial partners invest long-term capital, to research pharmaceutical compounds; investigate gene and cell therapies; and launch bioscience companies."
And the support doesn't end there, with Paragon also providing advisory services and expert guidance in the form of clinical and regulatory specialists with proven track records of getting FDA approvals.
"We call this high-risk financing and set of services Innovation CapitalTM which is provided exclusively to our portfolio companies," he added.
Through it all, Aronin has developed and adopted a credo he still easily stands by to the point of now passing it on to others.
"The best advice I've received — and now pass along as a mentor — is to build companies of meaning," he said. "To do that successfully, you need to tackle a problem that makes a difference in people's lives that they are willing to pay you to solve. You also need to surround yourself with a team of purpose-driven experts. I hire entrepreneurial problem solvers who share my patient-centric mission."
All Aronin's hard work and accomplishment has not gone unnoticed. He was recently feted by the Business Intelligence Group with the 2019 Big Innovation Award given to executives "who improve quality of life with their leadership and business strategies."
As for 2019, Aronin said, "we anticipate growing our portfolio beyond the current six bioscience companies. Our innovation priorities include: biopharmaceuticals, AI-enabled life science products and advanced treatments such as cell and gene therapies."
Aronin is also the founder and co-chairman of MATTER, a health-technology startup incubator, and was previously appointed by former Chicago Mayor Rahm Emanuel to serve on the executive committee of World Business Chicago, where he served as co-chair of ChicagoNEXT's bioscience committee.