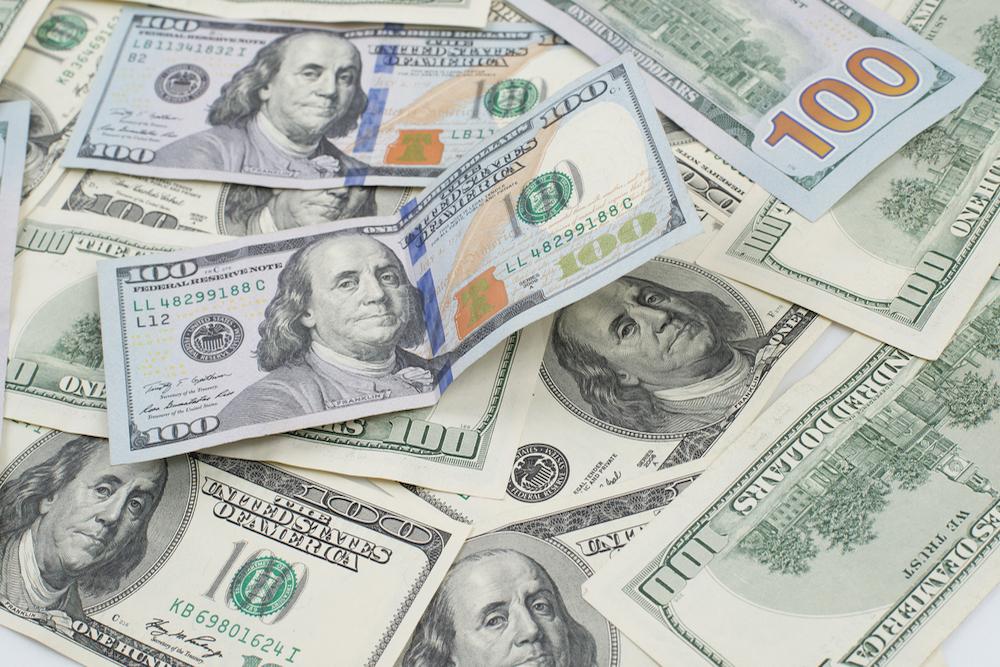 State tax revenues in Illinois amount to $10.2 billion in the first quarter of 2019, the sixth highest tally among the 50 states and Washington, D.C., according to newly released data from the U.S. Census Bureau.
The Census Bureau reported that property tax revenues in the state totaled $14.3 million; general sales and gross receipts taxes, $2.7 billion; license fees, $726 million; and individual income taxes, $4.3 billion.
The numbers do not include taxes levied by local governments, which in some cases determine property tax levels, according to the agency.
Under the Census Bureau's definitions, the phrase "state government" means the executive, legislative and judicial branches, as well as agencies, panels and public bodies that are somewhat autonomous from the state.
Nationwide, state tax collections rose 2 percent during the first quarter of the year when compared to the same period in 2018, the Census Bureau reported. State revenues totaled $256.4 billion in the first three months of 2019, compared to $251.4 in Q1 of 2018, according to the analysis.
---
2019 Q1 State Government Tax Collections
Rank
State
Property Taxes (in Thousands of $)
General Sales and Gross Receipts Taxes

(in Thousands of $)

License Taxes (in Thousands of $)
Individual Income Taxes (in Thousands of $)
Other Taxes (in Thousands of $)
Total Taxes (in Thousands of $)
1
California
$779,979
$11,600,179
$3,039,119
$24,746,257
$18,331
$47,152,367
2
New York
N/A
$3,651,567
$457,961
$15,557,322
$988,177
$24,940,846
3
Texas
N/A
$8,463,263
$861,186
N/A
$1,329,298
$15,216,903
4
Pennsylvania
$916
$2,748,884
$923,970
$3,274,005
$369,180
$11,310,654
5
Florida
$0
$7,196,500
$767,458
N/A
$594,370
$11,162,700
6
Illinois
$14,314
$2,712,255
$726,047
$4,264,567
$125,662
$10,173,561
7
New Jersey
$0
$2,443,589
$375,504
$3,781,220
$252,918
$8,869,991
8
Washington
$1,601,909
$3,985,156
$442,903
N/A
$419,879
$7,552,946
9
Massachusetts
$65
$1,636,270
$269,001
$3,681,948
$172,240
$7,248,598
10
Ohio
N/A
$3,001,523
$810,997
$1,796,136
$18,997
$7,095,258
11
North Carolina
N/A
$2,009,307
$575,041
$3,097,849
$18,286
$6,731,847
12
Michigan
$55,900
$1,947,035
$571,571
$2,227,133
$76,555
$6,412,612
13
Minnesota
$7,484
$1,428,753
$407,124
$2,600,797
$125,974
$6,213,619
14
Virginia
-$3,142
$1,099,300
$238,084
$3,469,015
$120,638
$5,658,366
15
Maryland
$28,207
$1,158,346
$191,877
$2,447,253
$137,406
$5,372,973
16
Georgia
$211,652
$1,545,676
$167,031
$2,540,774
$40,004
$5,323,849
17
Connecticut
N/A
$1,042,718
$102,035
$2,031,718
$65,587
$4,689,245
18
Indiana
$2,711
$1,930,700
$184,583
$1,179,300
$289
$4,176,452
19
Wisconsin
$34,688
$1,332,121
$290,098
$1,681,012
$20,583
$4,057,379
20
Arizona
$238,956
$1,842,743
$134,768
$1,149,599
$4,840
$3,890,790
21
Tennessee
N/A
$2,339,870
$345,568
$14,846
$67,166
$3,831,497
22
Colorado
N/A
$818,962
$195,208
$1,725,566
$48,140
$3,316,814
23
Missouri
$25,557
$949,551
$167,915
$1,455,153
$8,980
$3,023,666
24
Kentucky
$143,498
$928,182
$223,500
$1,005,227
$47,263
$2,991,313
25
Alabama
$186,629
$763,376
$221,058
$1,034,041
$24,440
$2,866,732
26
Louisiana
$13,287
$948,501
$30,465
$719,578
$120,429
$2,604,897
27
Oregon
$4,322
N/A
$277,076
$1,906,564
$31,636
$2,587,747
28
Nevada
$80,441
$1,346,187
$181,981
N/A
$208,754
$2,481,359
29
Iowa
$311
$822,281
$262,717
$1,012,422
$20,300
$2,473,953
30
Kansas
$443,257
$792,606
$135,506
$720,919
$12,546
$2,448,553
31
Oklahoma
N/A
$739,750
$201,370
$741,706
$322,321
$2,401,559
32
Washington, D.C.
$1,022,954
$339,419
$65,580
$538,796
$127,036
$2,358,732
33
Arkansas
$120,934
$863,274
$97,123
$618,602
$32,694
$2,129,501
34
South Carolina
$4,511
$819,974
$72,951
$666,465
$108,362
$2,051,757
35
Hawaii
N/A
$985,806
$84,694
$524,087
$24,990
$1,978,185
36
Utah
N/A
$706,721
$75,876
$863,249
$10,037
$1,912,193
37
New Mexico
$46,973
$713,657
$96,621
$435,514
$344,586
$1,858,415
38
Mississippi
$26,328
$880,587
$103,802
$362,426
$10,962
$1,830,348
39
Nebraska
$27
$484,249
$58,040
$506,734
$4,787
$1,294,400
40
West Virginia
$1,714
$329,008
$39,620
$443,389
$114,527
$1,293,848
41
Delaware
N/A
N/A
$530,109
$460,864
$33,329
$1,209,720
42
North Dakota
$3,885
$238,330
$55,481
$100,778
$507,079
$1,056,846
43
Idaho
N/A
$441,172
$109,379
$271,566
$3,996
$989,300
44
New Hampshire
$366,675
N/A
$99,752
$20,109
$28,827
$956,502
45
Maine
$6,438
$351,468
$84,439
$292,619
$10,599
$907,803
46
Rhode Island
$621
$254,914
$32,976
$255,100
$16,252
$777,178
47
Montana
$32,200
N/A
$117,593
$294,912
$47,840
$646,809
48
Vermont
$775
$106,039
$36,880
$162,918
$9,352
$541,985
49
Wyoming
31,752
$190,075
$54,496
N/A
$169,604
$495,288
50
South Dakota
N/A
$265,531
$70,845
N/A
$806
$465,936
51
Alaska
-$525
N/A
$32,463
N/A
$226,025
$339,883
Source: U.S. Census Bureau (corporate income taxes not included)