Greater Belleville Chamber of Commerce issued the following announcement.
2020/2021 EVENT SPONSORSHIPS AND MORE NOW AVAILABLE FOR A LIMITED TIME
Starting March 4, the Chamber's Total Resource Campaign officially begins, meaning 2020/2021 events and sponsorships are available now.
It is an annual six-week campaign when the Chamber seeks our membership's support for the year ahead including: 2020 Otto Golf Classic (includes teams), 2020 Chili Cook-off and Chili Chase 5K Run & Kids Pepper Dash, 2021 Business After Hours Hosts, 2021 Coffee Cup Connections Hosts, 2020 Annual Meeting, 2020 Government Officials BBQ, 2020 Past Presidents Luncheon, 2020 Teacher Appreciation Reception, 2020 Issues & Eggs, 2021 Annual Dinner & Silent Auction (includes tables), Leadership Belleville Class of 2020/2021 Class Days & Scholarships, Web Sponsorships, Weekly Email Update Sponsorships, & more!
If you are interested in a sponsorship or joining the Chamber as a member and have not yet been contacted, call us at 618-233-2015.
Hurry! Once the six weeks are up, your chance is gone!
Original source can be found here.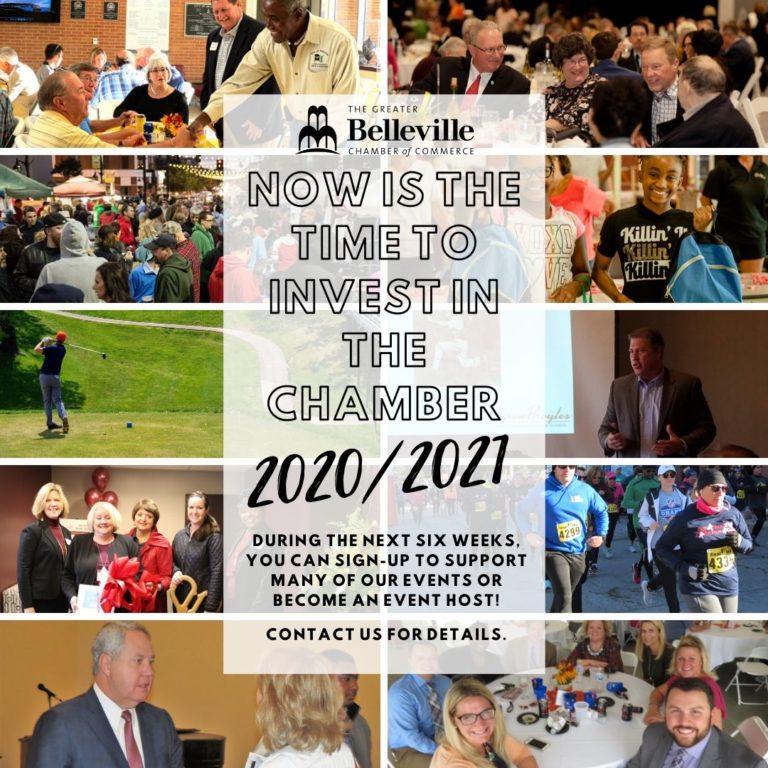 Source: Greater Belleville Chamber of Commerce